In Print:
Huffington Post:
Amy Joins Top Global Futurists to Make Predictions about the Near Future. Click here to read
Abu Dhabi Police General Headquarters:
Amy offers advice on creating a foresight unit in a national security related organization. Click here to read
The Atlantic:
Why Aren't There More Women Futurists? Click here to read
Décor Magazine:
Celebrating World Future Day in Istanbul (in Turkish). Click here to read
Engineering & Technology Magazine:
How can futurists help plan for a technology suffused future? Click here to read
Sustainability and Reporting 2025 Forum:
The Global Reporting Institute Interviews Amy on the future of corporate sustainability initiatives. Click here to read
Nautilus:
Amy joins a discussion about the future of happiness. Click here to read
A Storied Career:
A Q&A with Amy on the meaning and applications of strategic narrative. Click here to read
Video: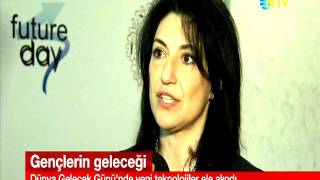 Turkey's NTV reports on Amy's keynote on World Future Day
Audio:
Voice of America:
Press Conference USA Interview with Amy about global events, technology, governance and the future.


Atlantic Council:
Predicting 2035. Amy joins the Atlantic Council for a discussion about how America's actions will—and won't—change the global context.